Word of the organisation : Welcome!

Polisportiva Gessate proudly presents : FREESTYLE SKATING World Cup 2008
That will take place in Gessate on July 5 and 6, 2008.
After last year's wonderful experience, we are delighted to host you again and to bring back to Italy the world's top athletes. Don't miss out this wonderful show!
We are sure that we'll see those spirits of being together, of intercultural exchange, of friendship come true again, where the technical act, the competitiveness and the sportsmanship are the principles this sport is based upon. We wish all athletes and their accompanying friends Wonderful moments of relax and enjoyment …. and we can
Assure you there will be many!!!
Every evening from July 3 to 6, 2008 a rock concert will take place :"Gess In Rock"
Looking forward to seeing you again
We wish you good training!
See you soon!
Polisportiva Gessate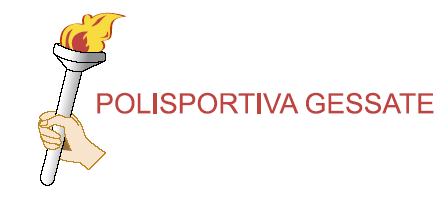 HOTEL 1°MAGGIO
Via Perugina,1
20060 Trezzano Rosa -MI-
tel 0290968840 fax 0290968834 cel 3355350065
www.hotel1maggio.it
email h1m@hotel1maggio.191.it
With BREKFAST:
SINGLE room € 65,00
DOUBLE room € 100,00
TRIPLE room € 120,00
QUADRUPLE room € 150,00
DEMI PENSION :
SINGLE room € 80,00
DOUBLE room € 130,00
TRIPLE room € 165,00
QUADRUPLE room € 200,00
Albergo Ristorante Pizzeria ITALIA
Piazza Italia, 26
20064 Gorgonzola -MI-
tel 029513187 fax 029516363
Apartment 4 beds € 100,00
DOUBLE room without bathroom € 50,00
DOUBLE room with bathroom € 55,00
TRIPLE room without bathroom € 60,00
TRIPLE with bathroom € 70,00
Albergo Ristorante Julia
Via Isola Ponti, 1
20062 Cassano d'Adda -MI-
tel 0363 360360/361298 fax 0363 360490
e-mail: info@hoteljulia.com
ONLY SLEEP:
DOUBLE room € 60,00
TRIPLE room € 75,00
WITH BREAKFAST:
DOUBLE room € 70,00
TRIPLE room € 90,00
DEMI PENSION:
DOUBLE room € 50,00 for person
TRIPLE room € 45,00 for person
Hotel Senator di Chiara Fermo
Via Milano
20064 Gorgonzola -MI-
tel 02 95303872 fax 02 95179814
e-mail: info@hotelsenator.it
www.hotelsenator.it
With BREAKFAST:
DOUBLE room € 120,00/140,00
DOUBLE room (single usage) € 85,00/100,00
DOUBLE room for two persons € 115,00/135,00